Welcome to our Web site!  We are a family of Aussie enthusiasts, we got our first Aussie in the Spring of 1992 and have been hooked ever since.  Our family has competed successfully in: Obedience, Conformation, Agility and Flyball.  We have helped with
Aussie Rescue (ARPH)
and
Blue Ridge Border Collie Rescue (BRBCR)
. 
HerdAbout Australian Shepherds

Owners/Handlers:

Billie and Melvin Hall

and

Melissa

Web Design by Melissa

All Rights Reserved  3/22011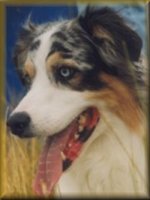 This site was created to share our love for the Australian Shepherd.   Not all the dogs shown on this site belong to us,  but we love them as one of our own.



Contact us at herdabout@comcast.net